April Showers Bring May Flowers for Spring and Summer!
Posted May 2, 2015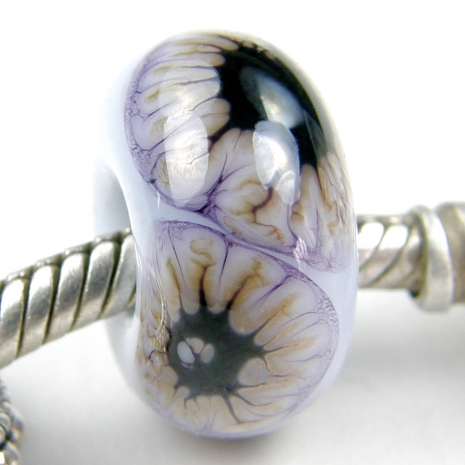 We have all heard the rhyme, "April showers bring May flowers" from a very early age. It's popular to say in the spring time. But, what is the history of the saying? Being of an always inquiring mind, I decided to find out and share the information here.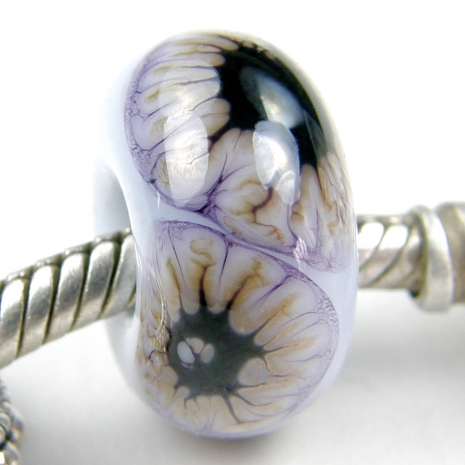 Beautiful flower design on alexandrite large hole slider lampwork beads handmade by Charlotte of Covergirlbeads
The saying "April showers bring May flowers" can be traced back to the mid-1500s in England, although the idiom probably existed long before that. A gentleman named Thomas Tusser compiled a collection of writings into a book he called "A Hundred Good Points of Husbandry". In the April husbandry section he wrote a short poem:
Sweet April showers
Do spring May flowers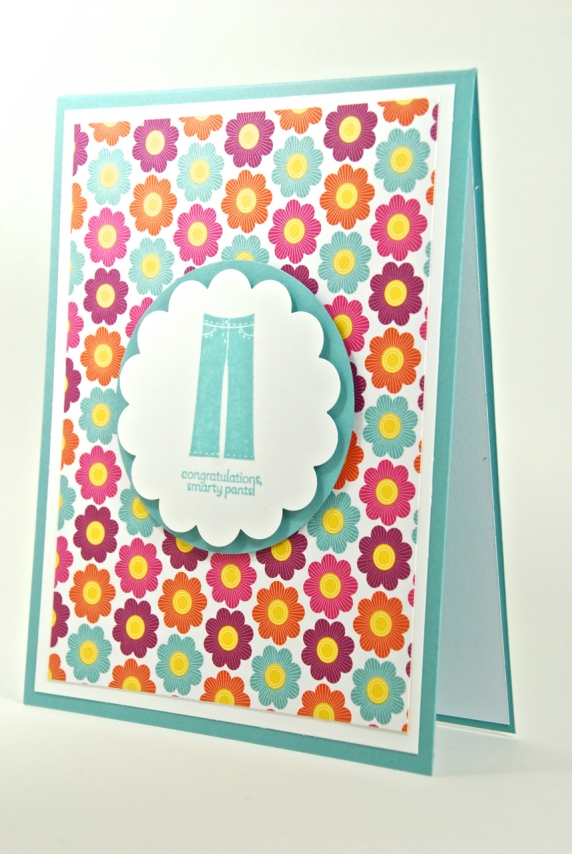 Bright and cheerful "Smarty Pants" graduation card with flower power flowers handmade by Lisa of Cards By Li Be!
Since people in the 1500s were mainly farmers, living very close to the land, they were very aware of the cycles of nature. Now, they probably didn't analyze the the poem in a very scientific manner - they just knew rain in the spring brought flowers and a renewal of the life sustaining growing cycle. Rain coupled with warmer weather, perfect for rapid plant growth, and the return of animals, mainly pollinators, helps ensure an abundant growing season. Today the saying is often used to point out that small problems or unpleasant events can, in the end, help things get better.
And, speaking of May flowers, here are more beautiful floral inspired handmade creations from artists on Indiemade: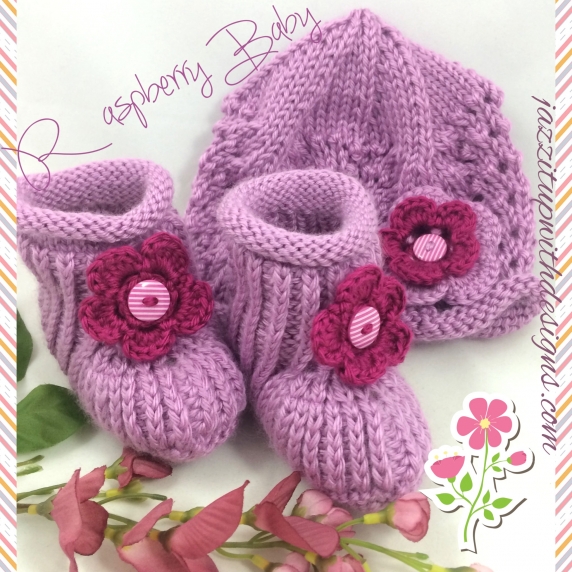 Hand knit lacy baby hat and booties, 6-12 months, with flowers handmade by Nancy of Jazz it Up with Designs by Nancy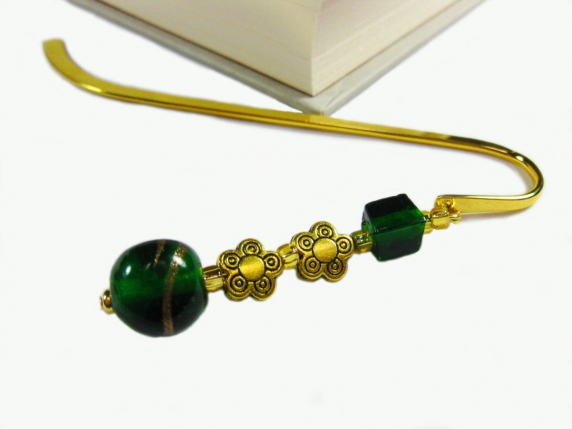 A lovely bookmark sports gold flowers and green lampwork beads, handmade by Mary Beth of The Twisted Redhead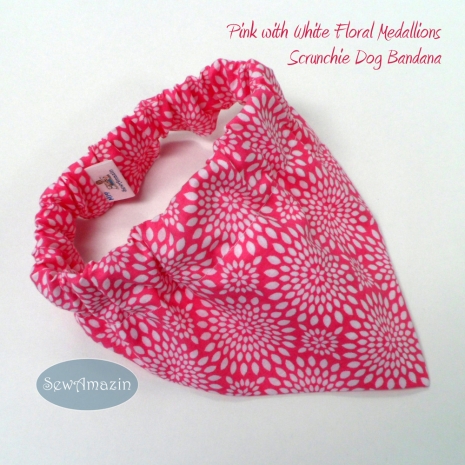 A pink bandana with white flower medallions is certainly pretty for your sweet pooch - handmade by Donna of SewAmazin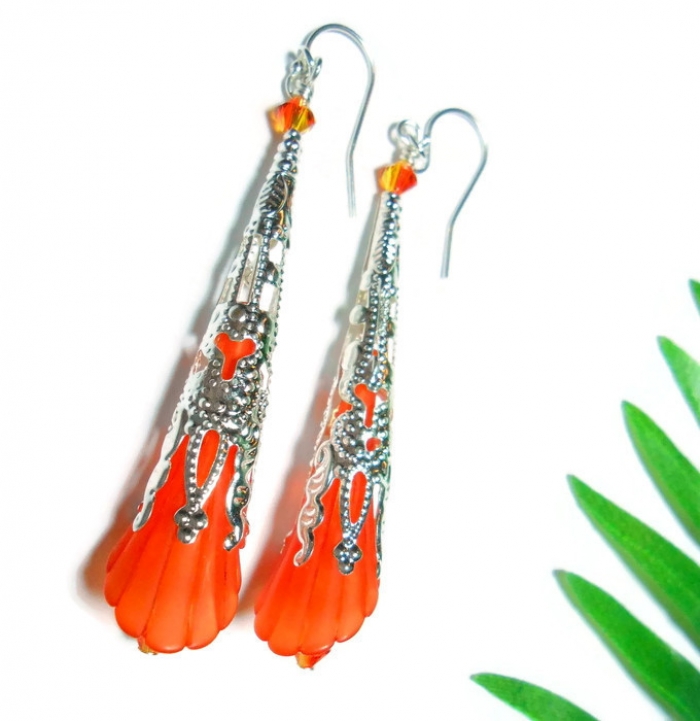 Vibrant boho style flower earrings with silver will hang prettily from your ears - handmade by Peggi of Pink Clouds and Angels
Sweet intaglio style stamped and burnished blue flower dangle bronze earrings handmade by Anna of Anna's Faire
Shimmering twilight cherry blossom dichroic fused glass pendant handmade by Jo of Umeboshi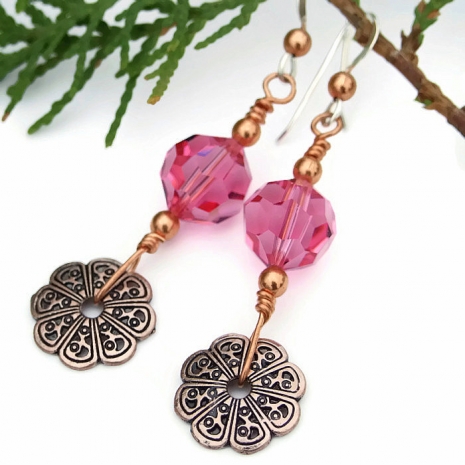 Delicate copper filigree flowers and pink Swarovski dangle earrings handmade by Catherine of Shadow Dog Designs
I hope you enjoyed these flower selections and that this coming May brings you much spring time beauty. If you would like to make my day and the day of the artists featured, please leave a comment. And any promotion you can do will be greatly appreciated. Thanks!
My contact information:
Indiemade shop: ShadowDogDesigns
Indiemade blog: ShadowDogDesigns' Blog
Artfire studio: ShadowDogDesigns
ArtFire Blog: ShadowDogDesigns' Blog
Google+: Catherine W
Facebook: ShadowDogDesigns - Jewelry
Twitter: ShadowDogDesign
Pinterest: Shadow Dog Designs
Wanelo: ShadowDog
Amazine: ShadowDogDesigns
Rebelmouse: ShadowDogDesigns
Flickr: Shadow Dog Designs' Photostream
Shadow Dog Designs
Beautifully Unique Handmade Jewelry
for the Discerning Woman
» Tagged:
April showers
,
baby
,
bandana
,
bookmarks
,
cards
,
dog
,
earrings
,
flower
,
handmade
,
jewelry
,
knitting
,
lampwork
,
May flowers
,
pendants
,
Shadow Dog Designs
,
ShadowDogDesigns
» Share: